The Croft Codex, a Tomb Raider fanfiction archive, is being imported to the Archive of Our Own (AO3).
Every month or so the OTW will be doing a Q&A with one of its volunteers about their experiences in the organization. The posts express each volunteer's personal views and do not necessarily reflect the views of the OTW or constitute OTW policy. As part of our celebration of Copyright Week, today's post is with Casey Fiesler, who volunteers in our Legal Committee.
How does what you do as a volunteer fit into what the OTW does?
I am part of the OTW Legal Committee. We provide guidance for other parts of the OTW when legal issues come up, provide information for fans when they have questions, and do advocacy work to give a policy voice for the interests of fan creators. This last part especially I think is critical to the mission of OTW, which has always been to serve the interests of fans, and copyright-related advocacy is a huge part of that.
As it says in our vision statement, "We envision a future in which all fannish works are recognized as legal and transformative and are accepted as a legitimate creative activity." I'd love to help us get there! For example, when I first joined the team in 2009 (!) as I was finishing up at law school, I helped with the very first DMCA exemption for noncommercial remix videos. We often partner with organizations like the Electronic Frontier Foundation, but I think it's wonderful to be able to advocate for the specific interests of fan creators.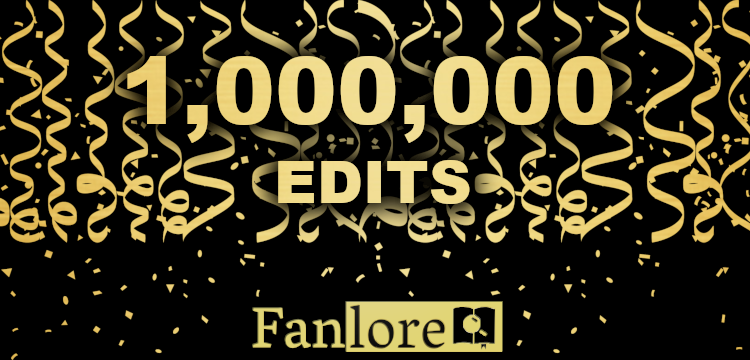 Fanlore, the Organization for Transformative Works' collaborative wiki about all things fandom, is celebrating a huge milestone: one million edits!
Fanlore is a multi-fandom, free and open wiki that was designed to be a living, evolving record of fandom's past and present. Like AO3, it was created by fans in 2008 and, since then, fans have built an ever-expanding record of our shared history.
To celebrate this momentous event, we're inviting you to take part in a scavenger hunt across Fanlore for the chance to win a Citrus Scale sticker set, as well as commemorative badges that you can add to your Fanlore User page – or anywhere you want! Read More